Brother to Rob, Larry is the 8th oldest in the Erenstein clan. Let's do a run-down:
James Willoughby – Dec. 1988
Josa Marie – Feb. 1992
Jedidiah "Jed" Henry – May 1993
Robert Eric – March 24, 1996
William "Will" Harris – Feb. 12th, 1998
Amelia Joy – Dec. 2000
Justin Blake – June 2002
Daniel "Larry" Craig – Oct. 2004
Grace Elizabeth – Feb. 2006
Faith Lillian – Oct. 2008
Maxwell "Max" Charles – May 2010
Daniel "Larry" Craig Erenstein Jr
Enneagram: 7w6 – Self-Pres
Stacking/tri-type: 7-4-8
Born into the lively Erenstein family as the eighth child, Larry is a whirlwind of energy, embodying the family's signature brownish/blonde hair and chocolate brown eyes. At 5′ 8″, he is a touch shorter than his elder brothers, Robert and William, a fact that provides endless fuel for their brotherly teasing.
Larry harbors a deep affinity for foxes. He sees a reflection of his own free-spirited nature in these creatures, their innate curiosity and survival instincts echoing his own approach to life.
Electric blue and forest green wrestle for the title of Larry's favorite color and nearly **all** of his clothes are one or both of these colors.
Larry is also quite the adrenaline junkie, always chasing the next thrill. His passions are as varied as his interests: skateboarding, rock climbing, and gaming – each a platform for his relentless pursuit of adventure. He's the life of every party, and his vivacious energy can be both infectious and overwhelming.
He shares his space with three feline companions: Chimp, Dolores and Peaches. Each furry little friend is easily as mischievous and unpredictable as Larry himself. And no, Peaches is not orange :')
Larry's digital persona is as colorful as his real-life persona. His Instagram handle, @larrykingliveofficial, is a playful nod to his boisterous personality, while his Snapchat, @upinyourassafrass, underscores his tendency to push boundaries.
His Instagram bio, "Living life in the fast lane, one bad decision at a time. 🤘," perfectly encapsulates his live-for-the-moment philosophy.
Larry's palate is as adventurous as his personality. He has an insatiable appetite for Chicago-style pizza, fried chicken, and fiery chips. His favorite haunt is a local Tex-Mex joint in Fort Worth, renowned for its carne asada tacos.
Despite the chaos that surrounds him, both in his car's backseat (and TBH it's not JUST the backseat that's a bomb) and his bedroom floor, Larry has an uncanny knack for digital organization. His playlists are thoughtfully curated, and his game save files are impeccably organized.
Larry's prized possession is a vintage leather jacket, a keepsake from his oldest brother, James. The jacket is his armor, a symbol of his individuality that he dons come rain or shine.
Larry started driving and quickly saved up for his first car working fast food. It's a cute little Volkswagen GTI 2008 in white and he is IN LOVE with it. He named it EraVAN Ironheart.
While attending 4H as a volunteer last fall, Larry met the "love of his life" (they've been together OFFICIALLY for 1.5 weeks now) her name is Alicia Logans. Larry's brothers are 100% convinced that if Alicia really knew Larry, she would run for the hills.
Before Alicia, Larry had a MASSIVE crush on Mrs. Wiggins (or, as he sometimes said into his phone notes, "dearest Carol, love of my life…"), who has been the family piano teacher for the last 15 years.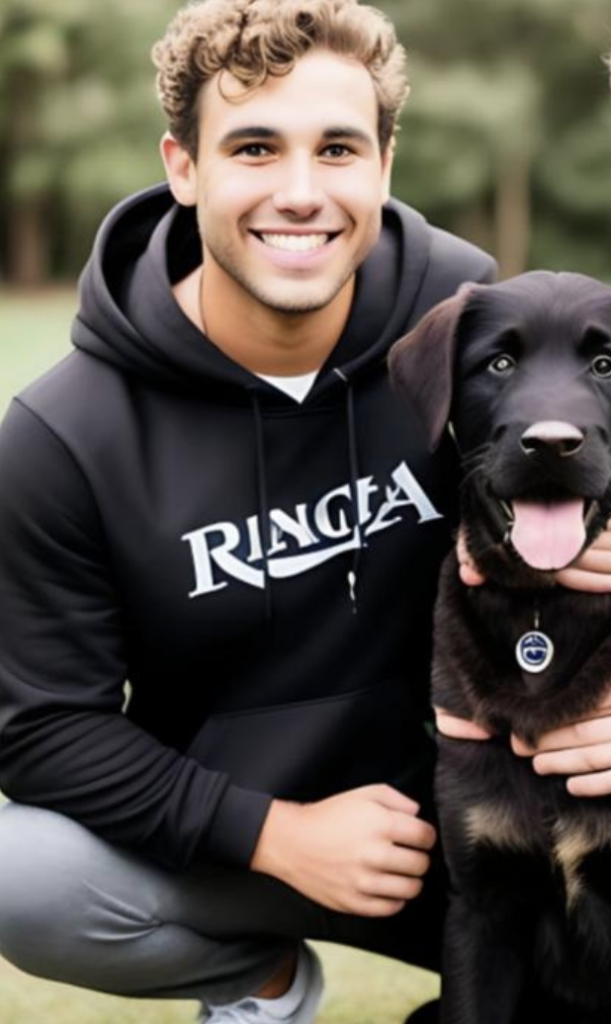 Larry, as imagined by AI. The dog is the family dog, Storm.
Larry's childhood nickname from his mother was "Lil Skinhead" because he was bald for so long. He detests this nickname and actively ignores anyone who uses it. He also takes great pride in his hair and skin routine and offers his best-kept skin and haircare secrets to whoever will listen.
Larry's favorite brother? Jed. Easily.
Larry has always been at war with James, the eldest of the Erenstein clan, but not by choice. James is still bitter that Larry got to be the Junior and take his father's name and he did not. Larry is bitter that James can't accept that HE had no control over his name choice. James begs to differ as a name change "just isn't that expensive."
These conversations usually end with Will telling everyone to settle down and Rob asking anyone if they want pizza and a VR movie. Larry is usually the only one to go for it.
Larry pretty much only listens to indie music these days and some mellow vibes when he's feeling especially melancholy, but that hardly ever happens.
He has a secret dream in which he starts a small indie band and lives out of his Volkswagen GTI, which, for reference, looks like this: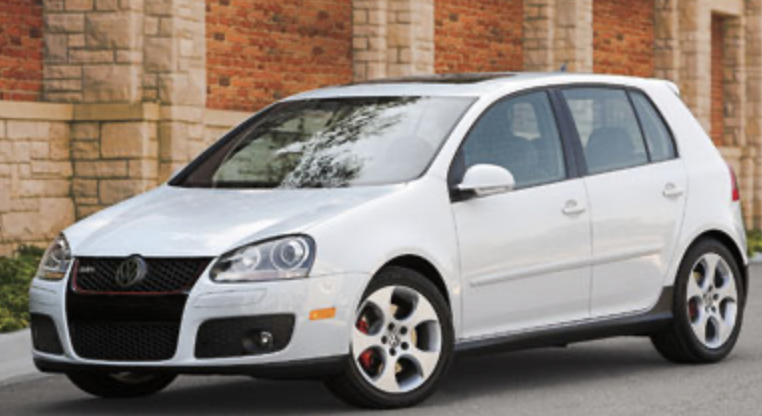 His favorite holidays? All of them because he can't ever choose.
And that's it! For now.